Browse Our Categories

How about back-to-back undefeated regular seasons with a diversified run game out of the Shotgun offense? And a rushing attack that has had consecutive seasons of more than 4,000 yards. And one play that has accounted for over 1,000 yards each year by itself…
Since head coach Bryon Hamilton implemented the Shotgun Zone Fly Offense a few years ago, Foothill High School of Palo Cedro (CA) has had an overall 23-1 record, 17 consecutive conference wins, and won the 2007 NSCIF Championship. The SZF is a run oriented offense that combines the traditional fly sweep, inside zone and shotgun spread concepts.
This unique offense utilizes the QB, WR's and a RB to produce a triple threat in the run game, maintaining a three back threat on almost every play. The SZF allows you to get an extra blocker at the point of attack and spreads the field to create stress on the defense. Coach Hamilton's motto: "The success of the SZF is built on the concept that we are going to force a defense to play sideline to sideline while we play goal line to goal line."
Now the complete Shotgun Zone Fly Installation Manual is available! A total of 75 pages include photos, diagrams, formations, basic run plays and blocking assignments, the SZF passing game, and complete game planning. It's a dynamic offense that's easy to understand and implement into your offensive scheme.

People who bought this also bought:
AFM Member
AFM Subscriber Discounts
SAVE on DVDs
Click Here to Qualify
Purchase Orders
Need to use a purchase order?
Email
us your P.O.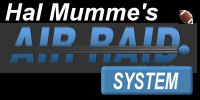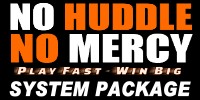 Best Selling