Browse Our Categories

Choose a Streaming Package to Watch Unlimited Videos!
AFM Videos FAST Membership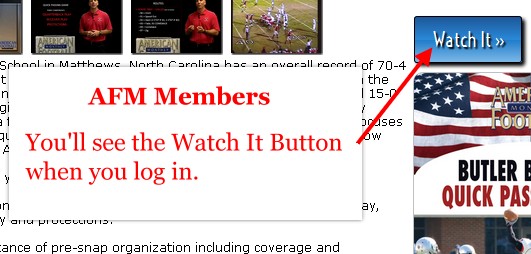 Welcome to AFM Videos F.A.S.T.
(Full Access Streaming Technology) Video Service.
For the low price of $149 a year*, AFM subscribers can unlock the entire AFM Streaming Video library of over 350 videos for a full year! Watch as many videos as you want as many times you want from any device with an internet connection!
Sign up for a 1-year membership today and have full access to watch over 350 football coaching videos.
* Excludes Pemiere DVDs that come in HD and with Manuals, note premiere DVDs will release to streaming dt a later date.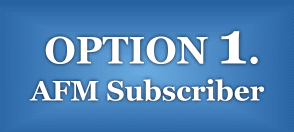 AFM Subscribers Log In Here to Receive Discount
1 Year Streaming Membership 149.00
Magazine Subscriber Log In to Continue: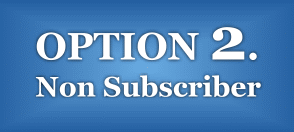 NOT a subscriber to AFM Magazine:
1 Year Streaming Membership 189.00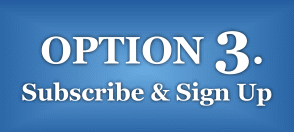 Become an AFM Subscriber Now and Save
Subscribe & Sign-Up under Option 1 for a total of $169
*This link will open a new window to subscribe to American Football Monthly magazine. You will subscribe online today for $20 and then return to this window to sign-up under Option 1 Subscriber Streaming price of $149 for a total of $169(US only; Foreign additional). Use the user name(email) and password you created when subscribing.