Browse Our Categories

FREE 4 MINUTE PREVIEW
In this second DVD of a five-set series, Coach Justin Conyers – formerly the defensive coordinator at Virginia State Champion Nansemund Suffolk Academy – details 'Stopping the Run: Run Fits'. Now the head coach at Green Run High School in Virginia Beach, Coach Conyers shows how the college 4-2-5 defense has applications on the high school level. Using many of the principles used by TCU and Virginia Tech, he details every player's responsibility in stopping the run. In this DVD you will learn:
· Basic responsibilities of each defender in the 4-2-5 defense in stopping the run.
· How the 'Umbrella' concept works; that is, the front six pushing the ball carrier to the outside.
· The slide concept.
· Run fit responsibilities for each defender while playing multiple looks.
· Responsibilities for read-side and away-side run support.
· Responsibilities for read-side and away-side support vs. the spread offense.
· The importance of the one-high safety look. · How to defend the option with a nine-man box.
· How to defend the power play.
· To teach the Read Drill for the Mike and Will linebackers against the ball carrier with both vertical and horizontal reads.
· Principles of defending power sweeps.
· Importance of preaching to your players the importance of flying to the ball on every play.
· How to defend the backside run.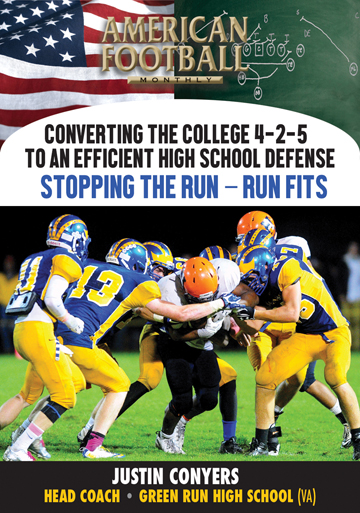 $39.95

$19.95
Download Only(No DVD)
People who bought this also bought:
AFM Member
AFM Subscriber Discounts
SAVE on DVDs
Click Here to Qualify
Purchase Orders
Need to use a purchase order?
Email
us your P.O.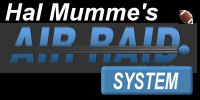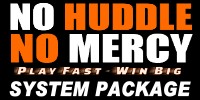 Best Selling