Browse Our Categories

FREE 4 MINUTE PREVIEW
Justin Conyers recently became the new head coach of Green Run High School in Virginia Beach. While serving as defensive coordinator at Nansemund Suffolk Academy last fall, the school became a Virginia State Champion. Coach Conyers converted the college 4-2-5 defense, with many of the principles coming from both TCU and Virginia Tech, into an efficient high school defense. In this DVD, the third of a five-set series, Coach Conyers explains his school's zone and man blitzing techniques and concepts.

In this DVD, you will learn:

· Why zone blitzing techniques come out of the Hokie Weak formation.

· The Seahawk Cube and the Seahawk Deuce zone blitzes with individual responsibilities.

· The importance of being multiple with the zone blitz.

· Additional zone blitzes including the Seahawk Cube vs. a trips formation, Seahawk Twist Cube blitz, and the Seahawk Twist Deuce blitz.

· Additional zone blitzes including the Miami Cube, Miami Deuce and Miami Cube trips look.

· Other zone blitzes – The Alaska Inside Blitz, Alaska Cube, Alaska Deuce/Cover 2, Alaska Twist Cube and Alaska Twist Deuce.

· Two additional zone blitzes – the Bama Cube and the Bama Deuce.

· Man blitz terminology – numbers convey strong side blitzes and the letters indicate weak side blitzes.

· The importance of gap responsibility.

· Man blitzes – the Hokie Weak side Man Blitz, the Stacked Wide Able A Blitz, and the Hokie Weak Able A Twist blitz.

· Man blitzes from the outside including blitzes from both the strong and weak safeties.

· Additional man blitzes including the Stacked Delta Man blitz, the Hokie D Man Blitz, and the Stacked Tight Superman Man Blitz.

· Drills to teach both zone and man blitzes.

· Importance of teaching the triangle technique and the priority of switching coverages.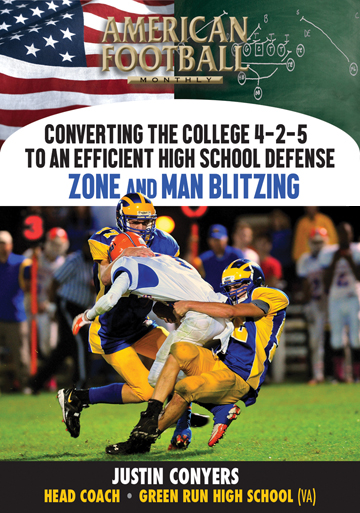 $39.95

$19.95
Download Only(No DVD)
People who bought this also bought:
AFM Member
AFM Subscriber Discounts
SAVE on DVDs
Click Here to Qualify
Purchase Orders
Need to use a purchase order?
Email
us your P.O.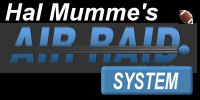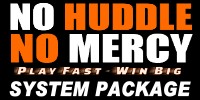 Best Selling