Browse Our Categories

Watch any streaming video anytime with an AFM Streaming Membership.
Join Now
FREE 4 MINUTE PREVIEW
Shotgun Zone Fly Drills WN-08373
Bryon Hamilton, Head Coach, Foothill High School (CA)
In this DVD, Coach Hamilton illustrates and presents the drills he has implemented to teach the distinct aspects of the Shotgun Zone Fly to his players:
Mesh/Sweeper Drill – incorporates all aspects of the run game:

Sweepers understand their reads and paths.
The QB's role in the mesh.
RBs understand their timing and reads.
This drill uses all skill players
Done in a short amount of time with a lot of teaching.

Cut Drill – its simple, but important – its teaching players to run downhill and teaches perimeter blocks by wide receivers.  And shows ball carriers how to set up a block and cut off that block.  This is a great conditioning drill as well – everyone gets involved.
3-on-3 Drills – simulates inside run game – combo blocks – point of attack combo – great for offensive linemen.  Great for ball carriers reading blocks and making cuts off those blocks.
QB Read Drill – simulates Hamilton's favorite play, the tackle pull – gets QB in the habit of identify his proper read.  Simple drill – allows running backs to practice the mesh, allows QBs to identify their read, and track the proper block that they must follow.
Pass Combo Drill – simulates sprint out passing game – allows coaches to teach the QB his reads and his foot work in setting up.
The drills presented in this DVD are demonstrated on-field using players.
2008 – 46 Minutes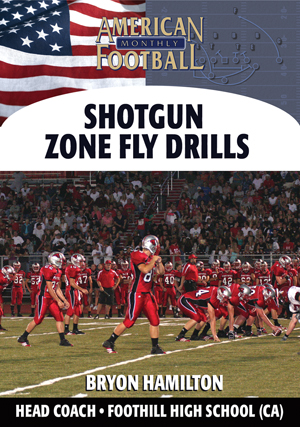 $39.95

$19.95
Download Only(No DVD)
People who bought this also bought:
AFM Member
AFM Subscriber Discounts
SAVE on DVDs
Click Here to Qualify
Purchase Orders
Need to use a purchase order?
Email
us your P.O.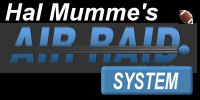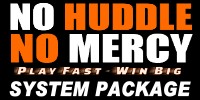 Best Selling