Browse Our Categories

FREE 4 MINUTE PREVIEW
The editors of Gridiron Strategies have culled some of the finest playbook plays to have ever appeared in the publications popular Playbook section and gathered them together in this 8-page Special Coaching Report. Jammed with over 20 game-tested plays from some of the brightest coaching minds in the country, this report will bring new life to any coachs playbook. Included are wide receiver middle screens, trick plays, fake field goals, plays against prevent defenses, 2-point conversions, counters, reverses, quick pitches and special play variations off proven formations such as the double-wing motion and mid-line option series. Each play is clearly diagrammed in an easy to read Xs and Os format and is accompanied by detailed descriptions of player assignments and critical keys to making the play successful.

People who bought this also bought:
AFM Member
AFM Subscriber Discounts
SAVE on DVDs
Click Here to Qualify
Purchase Orders
Need to use a purchase order?
Email
us your P.O.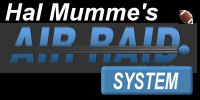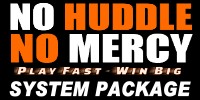 Best Selling