Browse Our Categories

FREE 4 MINUTE PREVIEW
Young players with naturally strong arms are immediately thrown into the quarterback position, but if that player isnt trained and groomed properly for the QB position, hell never develop the skill level necessary to guide your team to a winning season. This comprehensive report, written by nationally-renown quarterback guru Jeff Trickey, gives you all the tips, techniques and drills necessary to mold a player into a dynamite quarterback. Youll get state-of-the-art technical information on critical QB techniques such as stance under center, handoffs, the 2-platform system to passing, drop backs, play-action moves, keys to a proper release, option fundamentals, footwork, sprint-outs and bootlegs, maintaining poise under pressure and much more! Plus youll get great QB drills and advice on reading defenses. This is a must-have report for coaches at all levels of competition.

People who bought this also bought:
AFM Member
AFM Subscriber Discounts
SAVE on DVDs
Click Here to Qualify
Purchase Orders
Need to use a purchase order?
Email
us your P.O.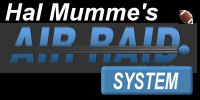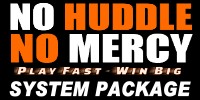 Best Selling