Browse Our Categories

Watch any streaming video anytime with an AFM Streaming Membership.
Join Now
FREE 4 MINUTE PREVIEW
Ron Aydelott
Head Coach, Riverdale High School
Murfreesboro, TN
In this second of four instruction videos, Coach Ron Aydelott of Riverdale High School in Murfreesboro, TN analyzes the Mid-line option. Originated in Texas with the concept of 'easy to read but hard to block', Coach Aydelott explains the secret of the Mid-line option; its misdirection concept making the defense play assignment football. The Mid-line option is the bread and butter of Riverdale's option game because it can be run to either the spread or tight end side against virtually any defense.
In this video, you will learn from Coach Aydelott:
* Why the Mid-line option is the go-to play in Coach Aydelott's Wing-Bone Offense.
* How to make the defense play assignment football running the Mid-line option offense.
* The importance of the QB and FB working as a tandem.
* The QBs thought process including covered guards, covered tackles, checking the play and looking for line splits.
* How to run the Mid-line against multiple fronts including the 50, 40, and 3-3.
* Companion plays to the Mid-line including motions, counters, and passes.
* BONUS CHAPTER (what ifs?): Coach Aydelott answers the most frequently asked questions about how defenses counter the Mid-line option.
Coach Aydelott:
"By implementing the Mid-line option, you force the defense to play assignment football. This DVD explains the proper role of the quarterback in reading a specific defense and the keys to running it against any defensive front."
This video contains extensive use of game film.
2008- 85 minutes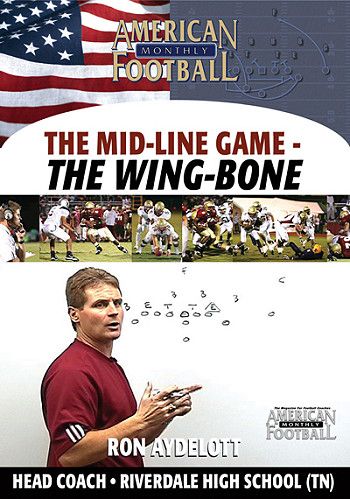 $39.95

$19.95
Download Only(No DVD)
People who bought this also bought:
AFM Member
AFM Subscriber Discounts
SAVE on DVDs
Click Here to Qualify
Purchase Orders
Need to use a purchase order?
Email
us your P.O.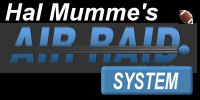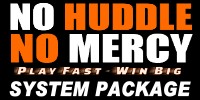 Best Selling