Browse Our Categories

WN-08187 - Simplifying A Multiple Defensive Package - Multiple Coverages From a 2 Deep and 3 Deep Alignment
Watch any streaming video anytime with an AFM Streaming Membership.
Join Now
FREE 4 MINUTE PREVIEW
Tony Lombardi
Head Coach
Washington High School
Cedar Rapids (IA)
2008
WN-08187
62 minutes
$39.95
Head Coach Tony Lombardi of Washington High School (Cedar Rapids, IA) demonstrates how to teach multiple defensive coverages in this DVD. With different combinations of defenses, a total of 16 different coverages are explained. Drills and techniques are also included.
In this DVD, you will learn from Coach Lombardi:
* How to teach multiple coverages to your defensive team.
* How to teach the Fire Technique to your defensive linemen.
* How to match technique with different coverages.
* Converting multiple coverages from different defensive fronts.
* Drills you can use with proper rotations.
Coach Lombardi:
"If you're tired of just sitting in 2 or 3 deep coverages and want to put more pressure on the quarterback, this concept of multiple coverages will confuse the offense. It will also help create more turnovers. We've used this concept and it can mean 18-30 turnovers a season."
This DVD contains extensive use of game film.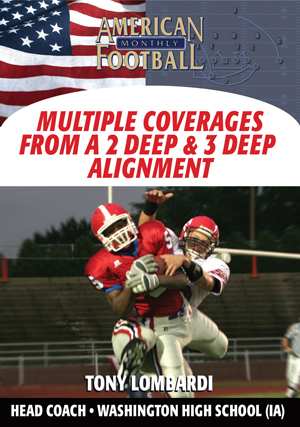 $39.95

$19.95
Download Only(No DVD)
People who bought this also bought:
AFM Member
AFM Subscriber Discounts
SAVE on DVDs
Click Here to Qualify
Purchase Orders
Need to use a purchase order?
Email
us your P.O.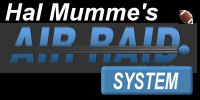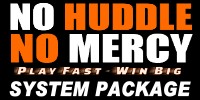 Best Selling