Browse Our Categories

Watch any streaming video anytime with an AFM Streaming Membership.
Join Now
FREE 4 MINUTE PREVIEW
Heath Evans, RB New England and Shaun Alexander, former RB, Seattle
5 Steps To Becoming a Great Running Back
2008
WN-08382
39 Minutes
$39.95
This unique DVD is designed exclusively to be viewed by both coach and player. In addition to on the field demonstrations of both drills and techniques, pro players share with you the intangibles that make a difference, intangibles that only professional athletes that play the game can give you. One is understanding the concept of wasted steps and another is vision--both pre-snap and as the play develops, Specific drills are included to improve reacting to what the defense gives you and learning to increase and decrease your speed.
In this DVD, you will learn:
* How your running backs can become the best players they can be.
* What to focus on before the snap and when receiving the handoff.
* Specific drills to improve speed, quickness and reaction time: the Jump Cut Drill; Reaction Drill; 4 Cone/Box Drill; Compass Drill; and the Mini 'W' Drill.
* The intangibles needed to make a good running back great: vision, patience, knowing when to excel and decel, and understanding that wasted steps can kill a drive.
Heath Evans:
"Football is a game of speed, reaction, explosion and change of direction. This DVD focuses on how to improve every area and become a great running back. This is taught by pro players that have experienced it--the best teachers possible to improve your game."
This DVD contains extensive on field demonstrations.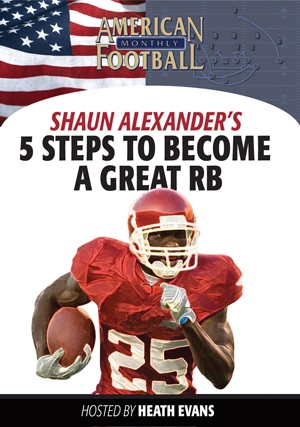 $39.95

$19.95
Download Only(No DVD)
People who bought this also bought:
AFM Member
AFM Subscriber Discounts
SAVE on DVDs
Click Here to Qualify
Purchase Orders
Need to use a purchase order?
Email
us your P.O.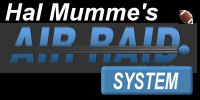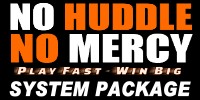 Best Selling