Browse Our Categories

Watch any streaming video anytime with an AFM Streaming Membership.
Join Now
FREE 4 MINUTE PREVIEW
Charlie Stubbs
Former Offensive Coordinator/Passing Game Coordinator
Oregon State, Memphis, Tennessee-Martin, UNLV, Alabama, Tulsa and Louisville
WN-08074
In this video, the fourth of a five part series, veteran Division I Offensive Coordinator Charlie Stubbs shows you how to build an offensive system that is flexible. This will be a key element in disguising your offensive plays. Coach Stubbs also discusses utilizing personnel groupings formations and motions to maximize taking advantage of mismatches when attacking defenses.
In this video, you will learn from Coach Stubbs:
* Keys to personnel groupings: putting your best 11 players on the field.
* Specific formations and motions that cause the defense to make adjustments and create specific match-ups.
* Why you must be able to accurately predict the defensive alignment for a particular formation.
* How to build an offensive system that is flexible and how you can disguise your offensive plays.
* Personnel groupings that include: 1 RB, 2 TE, and 2 WR; 1 RB, 1 TE, and 3 WR; 2 RB, and 3 WR; 2 RB, 1 TE, and 2 WR; and other combinations.
* A total of 36 different formations you can use now!
* Halfback adjustments that will aid flexibility to your offense without adding new formations.
* Importance of pre snap movements.
* Various types of motion to confuse the defense.
Coach Stubbs:
"The more formations that an offense can align in and execute from, without changing personnel groupings, will be a major advantage. This will prevent defenses from getting a pre snap tip. This DVD illustrates the different uses of personnel groupings, formations and motion in pre snap situations."
This video contains extensive game film.
2008- 41 minutes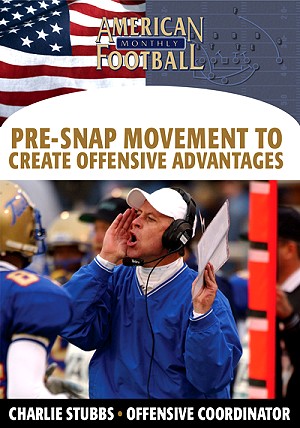 $39.95

$19.95
Download Only(No DVD)
People who bought this also bought:
AFM Member
AFM Subscriber Discounts
SAVE on DVDs
Click Here to Qualify
Purchase Orders
Need to use a purchase order?
Email
us your P.O.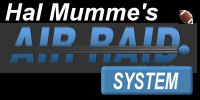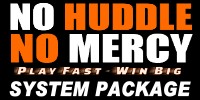 Best Selling