Browse Our Categories

FREE 4 MINUTE PREVIEW
Todays football players must work at their strength and conditioning year-round to be competitive come fall. This informative 24-page Special Coaching Report written by Hank Schrader, a National Strength and Conditioning Association certified specialist and football coach, offers you complete guidelines to help your players train smarter, better and more efficiently in the weight room. Schrader, a member of the Gridiron Strategies Editorial Advisory Board, takes you step by step through the process of building not only a stronger player, but a player whos quicker, faster, more agile and less prone to injuries. Youll learn the ins and outs of setting up a comprehensive strength and conditioning program and executing the plan. Through rules, guidelines and numerous charts and graphs to track a players progress, this report meshes together the basics and details of molding athletes into well-conditioned football players.

People who bought this also bought:
AFM Member
AFM Subscriber Discounts
SAVE on DVDs
Click Here to Qualify
Purchase Orders
Need to use a purchase order?
Email
us your P.O.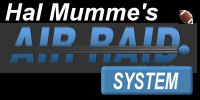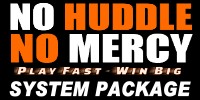 Best Selling