Browse Our Categories

Watch any streaming video anytime with an AFM Streaming Membership.
Join Now
FREE 4 MINUTE PREVIEW
David Buchanan
Head Coach, Mason County High School
Maysville, KY
WN-08093
Head Coach David Buchanan of Mason County High School in Maysville, KY describes the Zone Slant in this DVD, the third of four in an instructional series that will help your opponent turn against themselves. Coach Buchanan illustrates this play from various formations and against different fronts. The key to the success of the Zone Slant is misdirection and isolating the defense.
What you will learn from Coach Buchanan with this DVD:
* The importance of misdirection in your offensive attack.
* Executing the Zone Slant from both the I formation and the Shotgun.
* Blocking assignments and rules for the Zone Slant.
* Specific play action passes from the Shotgun. * Setting up additional plays such as the run between the tackles or a shotgun run away from the RB.
* BONUS: What if? How do you counter if the linebacker's slow down and fill the gaps?
Coach Buchanan:
"The Zone Slant is a simple and efficient way to incorporate misdirection in a fast flow offense. It offers benefits of the inside zone without adding another blocking scheme. With this concept you can run a misdirection play from the I or the shotgun and set up a run between the tackles."
This DVD includes extensive game film.
2008-29 minutes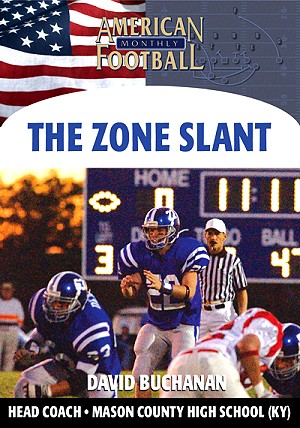 $39.95

$19.95
Download Only(No DVD)
People who bought this also bought:
AFM Member
AFM Subscriber Discounts
SAVE on DVDs
Click Here to Qualify
Purchase Orders
Need to use a purchase order?
Email
us your P.O.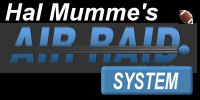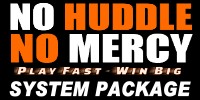 Best Selling