Browse Our Categories

Watch any streaming video anytime with an AFM Streaming Membership.
Join Now
FREE 4 MINUTE PREVIEW
David Buchanan
Head Coach, Mason County High School
Maysville, KY
WN-08091
In this DVD, the first of a four-series set, Coach David Buchanan of Mason County High School (Maysville, KY) takes you through his Triple Screen play. While double screens are common, the triple screen is not. What Coach Buchanan wanted to do is to be able to attack the left, right, or middle of the defense. He also wanted to create a kickoff return play with a player carrying the ball with blockers in space. Nothing about this play indicates which way the ball will go.
In this DVD, you will learn from Coach Buchanan:
* How the triple screen was developed and became a staple of the Mason County offense.
* How the triple screen takes the strength of the opponent's defense and makes it a weakness.
* How the triple screen positions your back to get to the edge quickly.
* How the triple screen creates a play similar to a kickoff return so that your athlete carries the ball with blockers in space.
* The importance of reading the linebackers before making the right decision as to where the triple screen is thrown.
* Blocking assignments for the triple screen against different fronts.
* BONUS: What if? If the defensive line or the linebackers sit on the screen, how do you attack the defense?
Coach Buchanan:
"The Triple Screen has become an effective part of our offense. You can turn a potential problem with your opponent's defense into an advantage by finding their weakness. The triple screen works best when you have an inside receiver on each side of the ball. On a fourth and 10 last year we called the triple screen and it went for a touchdown."
This DVD contains extensive game film.
2008-30 minutes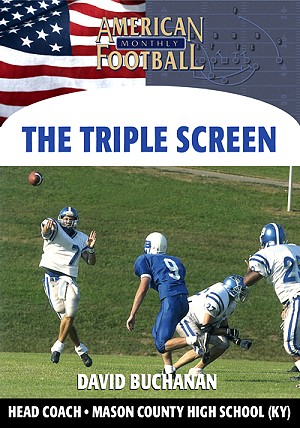 $39.95

$19.95
Download Only(No DVD)
People who bought this also bought:
AFM Member
AFM Subscriber Discounts
SAVE on DVDs
Click Here to Qualify
Purchase Orders
Need to use a purchase order?
Email
us your P.O.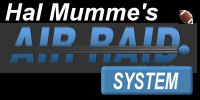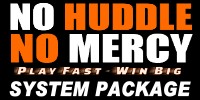 Best Selling