Browse Our Categories

Watch any streaming video anytime with an AFM Streaming Membership.
Join Now
FREE 4 MINUTE PREVIEW
In this DVD, the first of a two part series on "Developing Your Offensive and Defensive Linemen," Strength and Conditioning Coach Dan Dalrymple of the New Orleans Saints details a step-by-step process to get your linemen bigger, faster, and stronger. Dalrymple was the 2009 Samson Equipments NFL Strength and Conditioning Coach of the Year. He presents the detailed goals of this DVD, the basic principles of specificity, considerations for developing linemen, and the major objectives of this form of athletic conditioning.

In this DVD, you will learn from Coach Dalrymple:

- How to identify and eliminate weaknesses.
- How to enhance performance.
- How to manage injuries with functional flexibility.
- How to develop a championship mental attitude.
- The concept that speed kills – we 'run to win'.
- Strength is the key performance factor and the easiest factor to manipulate.
- The philosophy of conditioning for increased work capacity.
- Components of a training program for O and D-linemen including resistance training, power training, speed-agility-quickness training, and conditioning.
- Three different exercise categories including core, primary or focus exercises; assistance of special exercises; and supplemental exercises.
- Detailed medicine ball drills including the chest thrust for distance, the overhead toss, side toss, slam, and clean and press.
- Posterior Chain exercises that include Romanian Dead lifts, single leg back extensions, slide board leg curls, and floor glute ham drills.
- How to use the stability ball as a speed component.
- Components of the upper body push in developing a punch.
55 mins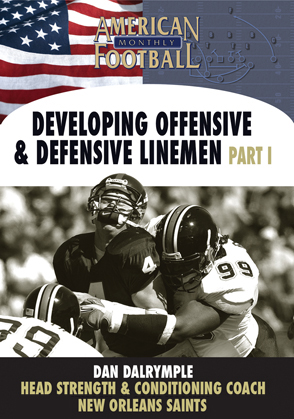 $39.95

People who bought this also bought:
AFM Member
AFM Subscriber Discounts
SAVE on DVDs
Click Here to Qualify
Purchase Orders
Need to use a purchase order?
Email
us your P.O.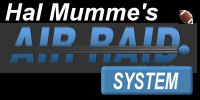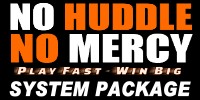 Best Selling