Browse Our Categories

FREE 4 MINUTE PREVIEW
In this detailed 16-page report, youíll get specific steps to immediately improve your special teams, drills for your punters and place kickers, trick plays and fakes, tips on getting more special-teams practice time, stopping kickoff returns, exciting punt-return schemes, special-teamís philosophies, covering punts and techniques to pressure all kicks. Get your hands on the best special-teams ideas from the brightest college and high school coaches in the country!

People who bought this also bought:
AFM Member
AFM Subscriber Discounts
SAVE on DVDs
Click Here to Qualify
Purchase Orders
Need to use a purchase order?
Email
us your P.O.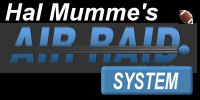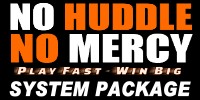 Best Selling