Browse Our Categories

A hybrid of both the Pistol and Flexbone, the Pistol-Flex Triple Option offense creates the most fundamentally sound triple option attack. In this detailed manual, Coach Paul Markowski of Simon Fraser University explains the strengths of this offense, diagrams both running and pass plays, and includes every day drills for your players to improve their execution.
A total of 14 running plays are detailed which include specific blocking assignments. In addition to an explanation of three different pass protections, five play-action passes are included. Quarterback drills involve the read, pitch, and footwork drills to improve the play of your signal caller.
The philosophy of the Pistol-Flex Triple Option is to a) wear the defense down by consistently running the ball; b) taking as much time off the clock as possible in a ball-control offense; c) and taking advantage of one-on-one pass coverage match-ups.
You don't want to miss this detailed manual on the Pistol-Flex Triple Option offense.

People who bought this also bought:
AFM Member
AFM Subscriber Discounts
SAVE on DVDs
Click Here to Qualify
Purchase Orders
Need to use a purchase order?
Email
us your P.O.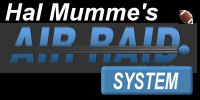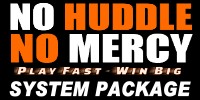 Best Selling