Browse Our Categories

Bucknell Football's Weekly Game Plan Progression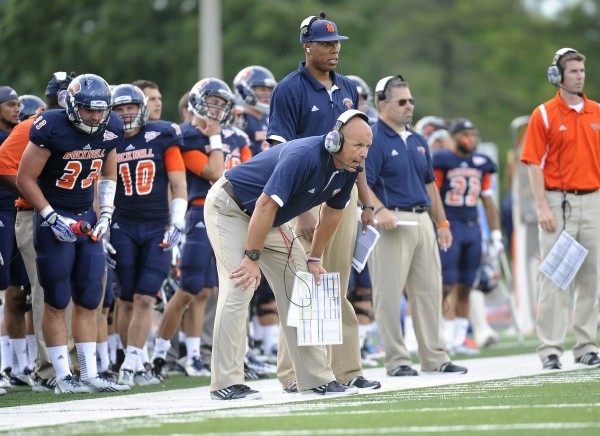 A complete day-by-day listing of priorities for getting ready for your next opponent.
44 Pages - PDF Download
Written by Head Coach Joe Susan, the package includes:
Proper ways to have an efficient meeting structure.
Day by day game plan progressions to get ready for Friday night or Saturday afternoon.
Detailed practice organization, Sunday-Friday.
Critical content of your opponent's film evaluation.
Defensive front and coverage evaluation.
Pressure the defense may show as well as a breakdown of situational defenses.
Installing formations in the run game.
Installing formations in the passing game.
Prepare handouts for entire offense.
What to emphasize with each daily practice.
Prioritizing red zone offense and formulating situational game plans in priority order.
Review of four minute concepts and the two minute offense.
Preparations for game day - everything that needs to be done as a staff, with the team, and a complete detailed review of the game plan.
Essential elements to consider.
Order Now! $49.00
If you have purchased the Game Planning Progression
LOG IN HERE TO DOWNLOAD
---
Enter your username and password to continue